PATENT PROFESSIONAL CORPORATION HEIWA INTERNATIONAL PATENT OFFICE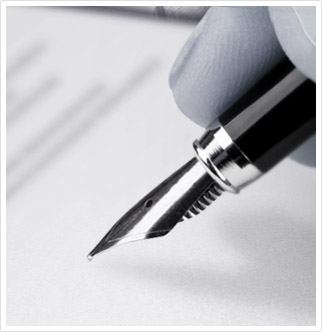 HEIWA INTERNATIONAL PATENT

HEIWA INTERNATIONAL PATENT is a boutique law firm in Japan, providing a quality of services specializing in Intellectual Property rights and relating activities.

HEIWA was founded in 1985 by Mr. Kihei Watanabe, having a policy to contribute the society through fostering and protecting clients' Intellectual Properties. Throughout 30+ years since its foundation, HEIWA continues to place top priority on clients' satisfaction by providing value-added services in a timely fashion.

In March 2016, HEIWA was incorporated as "Patent Professional Corporation" under the provisions of Patent Attorney Act, and due to the revision of the Act in April 2022, HEIWA was transformed into "Patent Attorney Corporation." Without changing its policy in the future, HEIWA promises playing a role as a member of clients' Intellectual Property Department while considering clients' business merits. Each and every member of HEIWA is earnestly looking forward to possible opportunities of serving for clients.

・19 Patent Attorneys

5 Certified IP Infringement
Litigation Consultants
1 U.S. Patent Bar Exam Passed
1 Pharmacists

・Technical Staff (Technical Experts, Translators,
CAD Specialist, etc.)
1 Applied Information Technology Engineer
・Administrative Staff (Domestic Filing Division,
Foreign Filing Division, etc.)

Intellectual Property Rights including Patents,
Utility Models, Designs, Trademarks, etc.

Opposition, Appeal, Expert Opinion, Litigation

Technology Assessment, Contracts, Consulting

Prior Art Search, Technology Trend Search,
Patent Mapping

Other Works relating to Intellectual Property




Kihei WATANABE

Chairperson
Patent Attorney



Speciality

Telecommunication, Mechatronics, Precision Machinery, Molding Processing; Design; Trademark; IP Strategy Consultation, etc.

Specific Infringement Lawsuit Counsel Certification

Koji HIRAYAMA

President
Patent Attorney



Speciality

Chemical Practice, Fermentation, Foods, Cosmetics, Medical Technology; Trademark, etc.

Specific Infringement Lawsuit Counsel Certification
U.S. Patent Bar Examination Passed
Expert Advisor for Intellectual Property High Court

Isao OKANO

Patent Attorney



Speciality

Computer, Information Processing, Software; Design; Trademark; Copyright, etc.

Specific Infringement Lawsuit Counsel Certification

Narumi MORISHIMA (Ms.)

Patent Attorney



Speciality

Polymer, Organic Chemistry, Inorganic Chemistry, Pharmaceuticals, Medical Technology, Foods, Biotechnology, etc.

Takeshi SATO

Patent Attorney



Speciality

Light Emitting Device, Molding Processing, Functional Materials, Polymer, Catalysts, etc.

Specific Infringement Lawsuit Counsel Certification

Shinichi NAKAYAMA

Patent Attorney



Speciality

Molding Processing, Polymer, Precision Machinery Parts, Mechatronics, Optics, etc.

Shinichiro YAMAZAKI

Patent Attorney



Speciality

Photoresist, Semiconductor Device, Polymer, etc.

Toru ESAKI

Patent Attorney



Speciality

Telecommunication, Information Technology, Software, General Electricity, etc.

Kazumichi OKAMOTO

Patent Attorney



Speciality

Physics, Biophysics, Semiconductor Device, Image Processing, Control Technology, Medical and Welfare Devices, etc.

Yuta MIYAZAKI

Patent Attorney



Speciality

Organic Chemistry, Inorganic Chemistry, Polymer, Metals; Design, etc.

Koji IIDA

Patent Attorney



Speciality

Mechanical Engineering, Mechatronics, Software, ICT, Medical and Welfare Divices, Bioengineering, etc.

Naoko TAKAYAMA (Ms.)

Patent Attorney



Speciality

Organic Chemistry, Inorganic Chemistry, Functional Materials, Polymer, Molding Processing, etc.

Hiroyuki YAMADA

Patent Attorney



Speciality

Bioengineering, Organic Chemistry, Genetic Engineering, Functional Materials, Polymer, etc.

Asuka TSUCHIYA (Ms.)

Patent Attorney



Speciality

Trademark; Design; Copyright, etc.

Keisuke SHIGENOBU

Patent Attorney



Speciality

Machinery, Machinery Parts, Molding Processing, Mechatronics, etc.

Tetsuya KAWAGUCHI

Patent Attorney



Speciality

Amusement Machines, Medical Devices, Camera, Software, etc.

Maya TAKAHASHI (Ms.)

Patent Attorney



Speciality

Biotechnology, Molding Processing; Design, etc.

Hisao KAMATA

IP Support Division Manager
Patent Attorney



Speciality

Machinery, Vibration Engineering, Mechatronics (Camera, Measuring Instrument, etc.), Software (Accounting Software, Fintech, etc.), Printing, etc.

Yusaku MARUOKA

MORIOKA OFFICE
Patent Attorney



Speciality

Machinery, Architectures, Chemical Practice, Foods, Mechatronics, Controlling Systems, Software; Design; Trademark, etc.

Specific Infringement Lawsuit Counsel Certification

HEIWA INTERNATIONAL PATENT
Foundation
1985
TOKYO OFFICE
 
Address
Ichigo Kanda-Nishikicho Bldg., 5th Floor,
16-1, Kanda-Nishikicho 1-chome,
Chiyoda-ku, Tokyo 101-0054 JAPAN

Telephone
+81-3-5577-4678
Facsimile
+81-3-5577-7254
E-Mail
info@heiwa-pat.com
MORIOKA OFFICE
 
Address
Meiji Chuodori Bldg. 2-B,
11-18, Chuodori 2-chome,
Morioka-shi, Iwate 020-0021 JAPAN

Telephone
+81-19-681-0200
Facsimile
+81-19-681-0320
E-Mail
maruoka@heiwa-pat.com